With Valentine's day just gone, we're taking a look at some of the many love stories that feature in our art collections.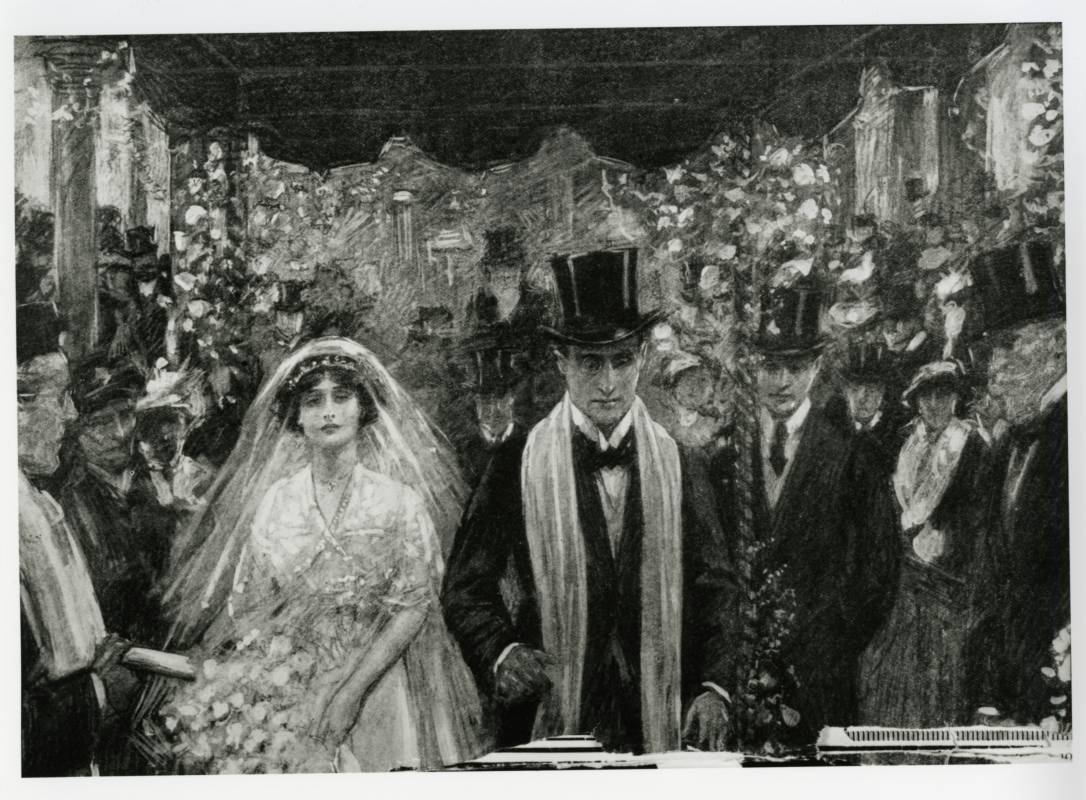 Where better than to start with a real Waddesdon love story between James de Rothschild and Dorothy Pinto who married on Tuesday 25 February in 1913, following a whirlwind five and a half week engagement.
Read more about their love story >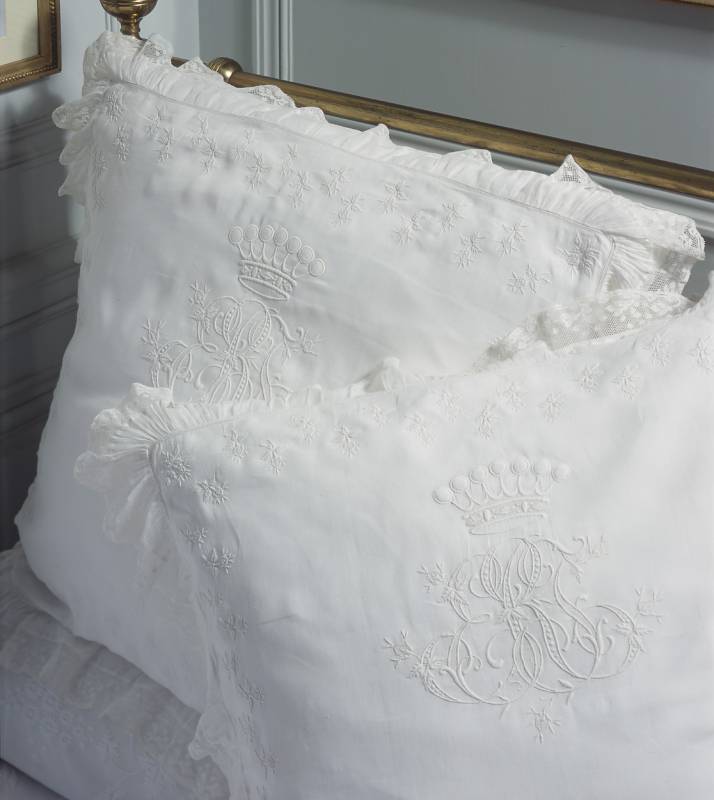 These beautifully embroidered pillowcases with the monogram E&F de R were probably made in celebration of Ferdinand and Evelina's wedding. Ferdinand, the builder of Waddesdon, married his English cousin Evelina in 1865, having known her since childhood. Their happiness was sadly short-lived; Evelina died in childbirth the following year, leaving Ferdinand inconsolable. He never re-married.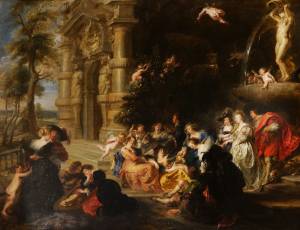 The Garden of Love, an oil painting on panel from around 1640, was originally attributed to Rubens and portrays a fashionable sociable gathering. The true purpose of the subject is revealed in the many depictions of Cupid, urging couples towards each other.
Find out more about the painting >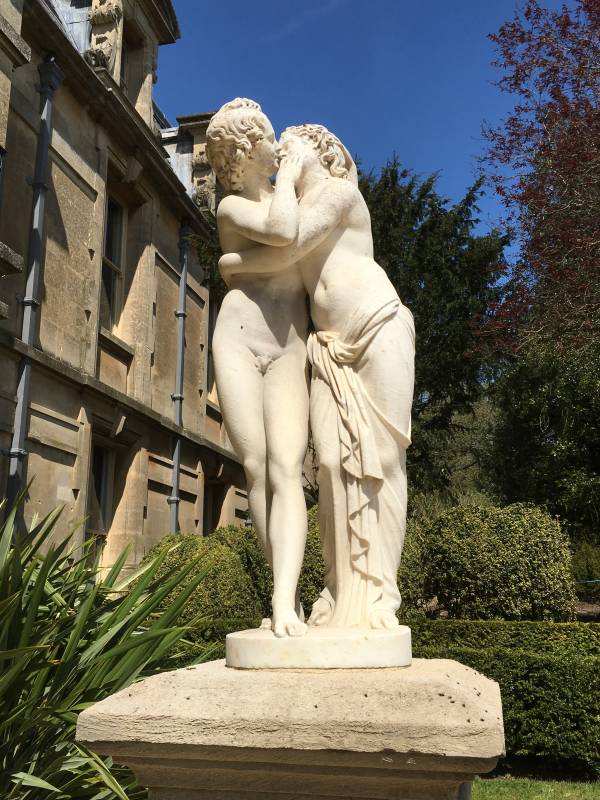 In this marble copy of a Classical group in the Capitoline Museum, Rome, the god of Love, Cupid embraces the nymph Psyche. Their story is one of love overcoming obstacles to unite in marriage.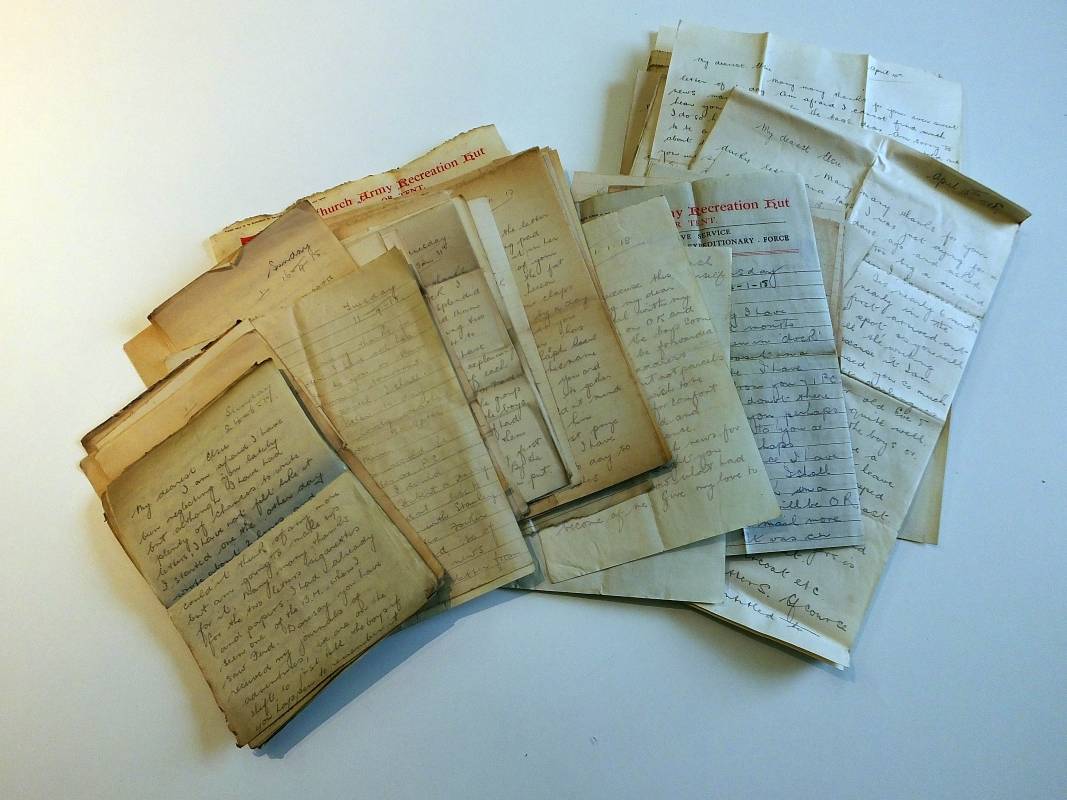 Not all love stories have to be romantic, and the story of the attachment between Jack Cox, one of the chauffeurs on the Waddesdon Estate and Elsie Turnham whose father was the landlord at the Five Arrows Hotel, is heart-warming. Their tale of friendship is told through letters written during WWI which were uncovered during decorating work at the Hotel just before Valentine's Day in 2016.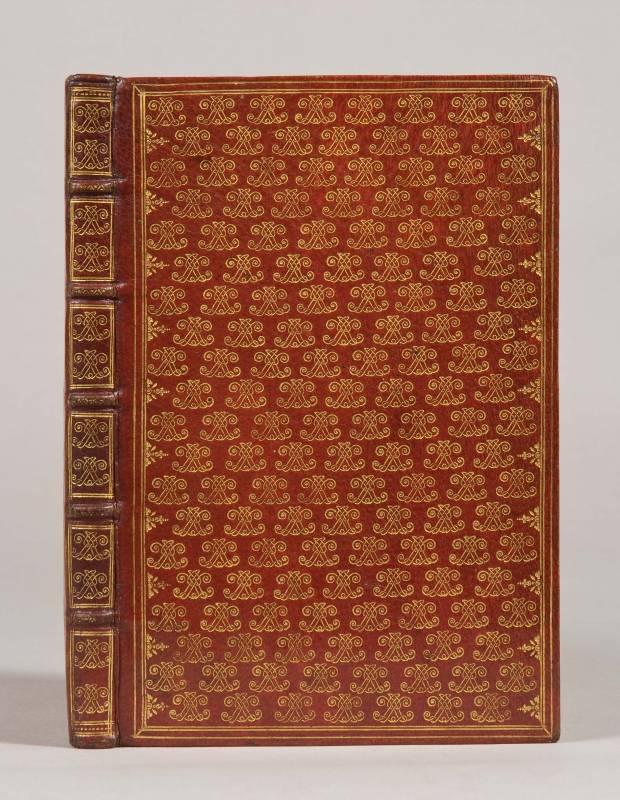 La Guirlande de Julie, 1641, is a romantic manuscript anthologie of poems partly written and compiled by the Duc de Montausier de Saint-Maure to woo his future wife, Julie Lucine d'Angennes. This is one of the two original copies created for the young couple, decorated with Julie's initials. These poems were later printed and proved to be very popular with numerous editions and reprints.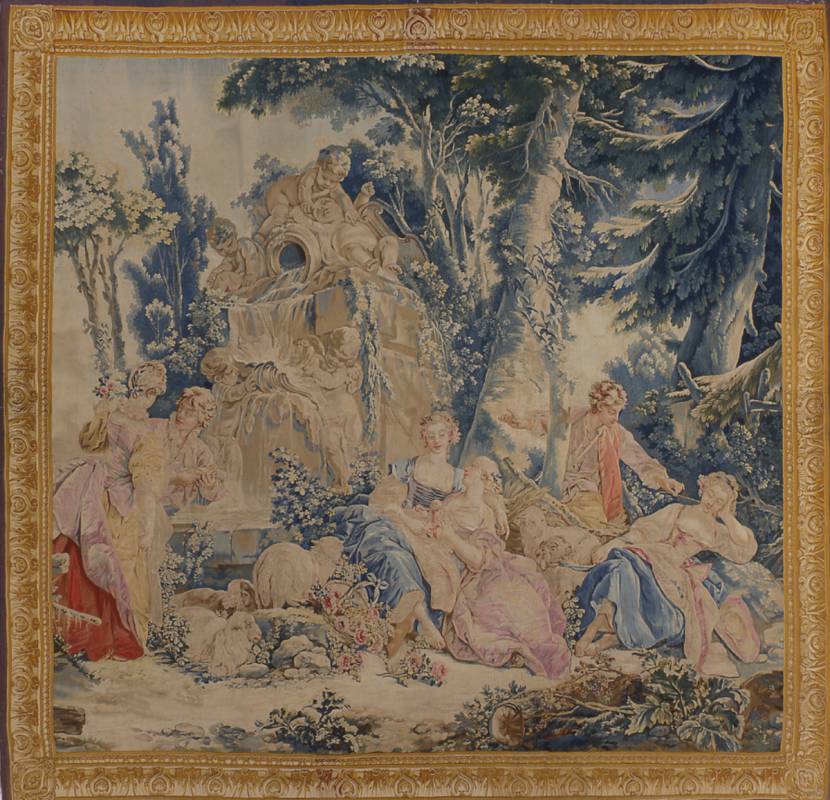 This Beauvais tapestry, made after 1755 is called The Fountain of Love. It was designed by François Boucher as part of a set of six related scenes known as La Noble Pastorale and depicts a scene of youthful flirtation set in an idealised landscape.
Read more about The Fountain of Love >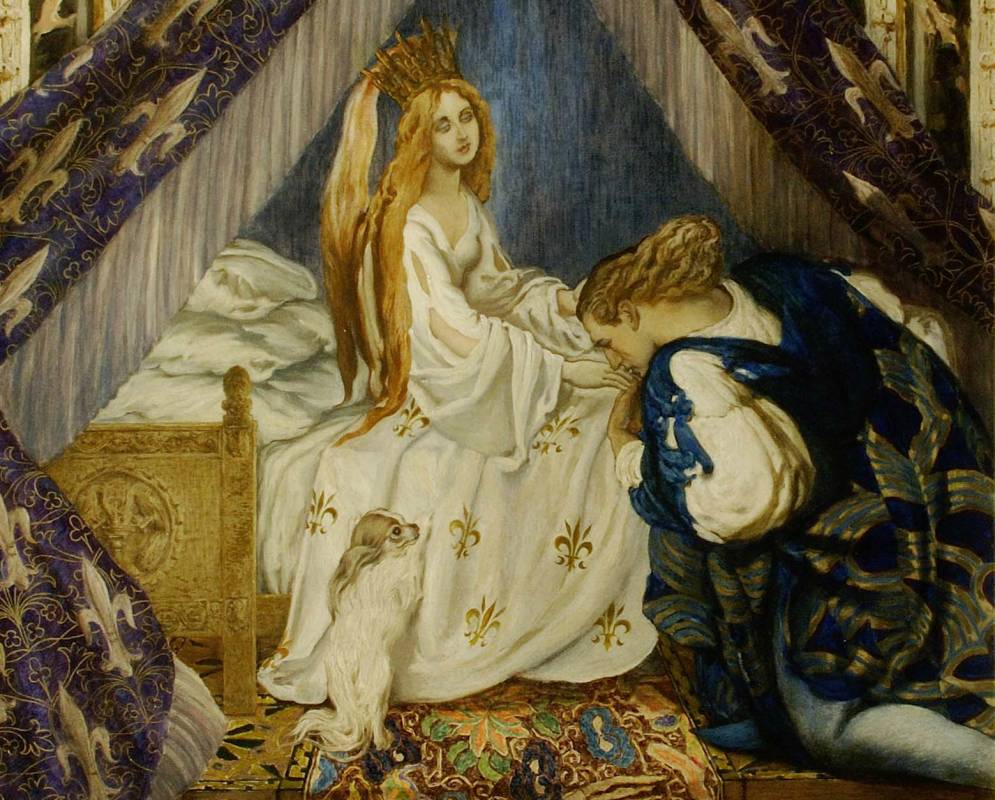 In this painting by the Russian artist and designer Leon Bakst, Sleeping Beauty is woken by the Prince with a kiss. This is the final panel of seven that tell the story of Sleeping Beauty. The panels were originally commissioned by James and Dorothy de Rothschild for their London townhouse in 1913.
Back to stories